Hello, I'm Gerry Bakker, the guy that sent you a series of emails over the last few weeks in response to your interest in the 301K Challenge that would take you from Zero to $1,000 income within 30 days if you signed up for it and applied what you learned.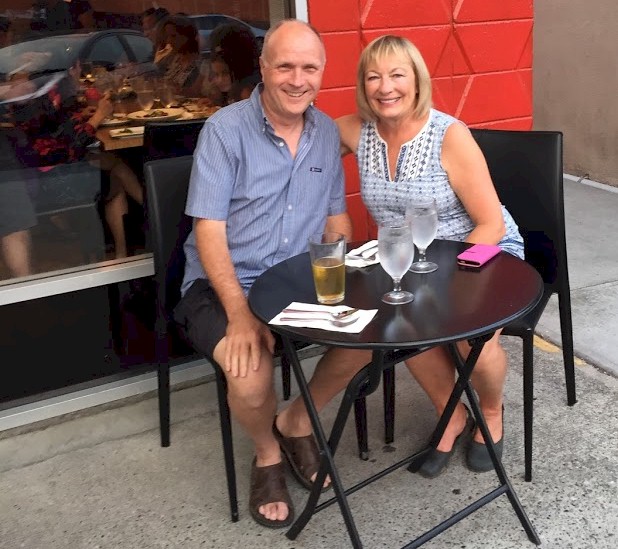 I am hoping to keep your attention by providing short useful insights into the shortest paths to success in Internet Marketing.
Personally, I have been living the Laptop Lifestyle for the last 20 years because I was forced to by a life-changing heart attack at the age of 48 that left me dead and then revived, thankfully, with modern surgical medicine. I was then advised to change my high-stress desk jockey lifestyle of 16 hour days, fast food instead of proper meals and no exercise while sitting at that desk or die for sure the next time it happened.
This photo is of me 18 years later. Obviously, I must have changed a lot and I did. I hope to help you do the same. Check out the rest of that story at https://gerry-bakker.com/testimonials/against-all-odds/
Thanks for signing up and for joining my Simple Honest Solutions community!
If you ever made it to one of my conferences, you'll probably remember the "5 Guaranteed Ways to Succeed in Internet Marketing" presentation. I love this picture, above, as my wife and I sampled some of the local food two years ago. The last year has been a blur without our regular travel around the world routine. We live in Beautiful British Columbia, Canada and usually spend our winters in Australia and points between. I really do live the Laptop Lifestyle.
Since you're joining us, I thought I'd give you my ebook called "Internet Marketing – 5 Guaranteed Ways to Succeed", as my thanks, right now, for free. Yep, the book that defines the ability to level-up your game, generate more wealth and form a sustainable legacy, and is beloved by many of my fans… yours, free.
It's a nice short read showing you 5 distinctly different ways to make it online and contains links to five of my favourite Internet Marketing mentors and their introductory webinar. Each has a completely different way to make significant online income. Download it and you'll see what I am talking about. It's a good example of the kind of quality that I can deliver to you on a regular basis.
All I ask is that you continue to SUBSCRIBE to my email list, POST A REVIEW on any blog posts you love at gerry-bakker.com, and share with your friends.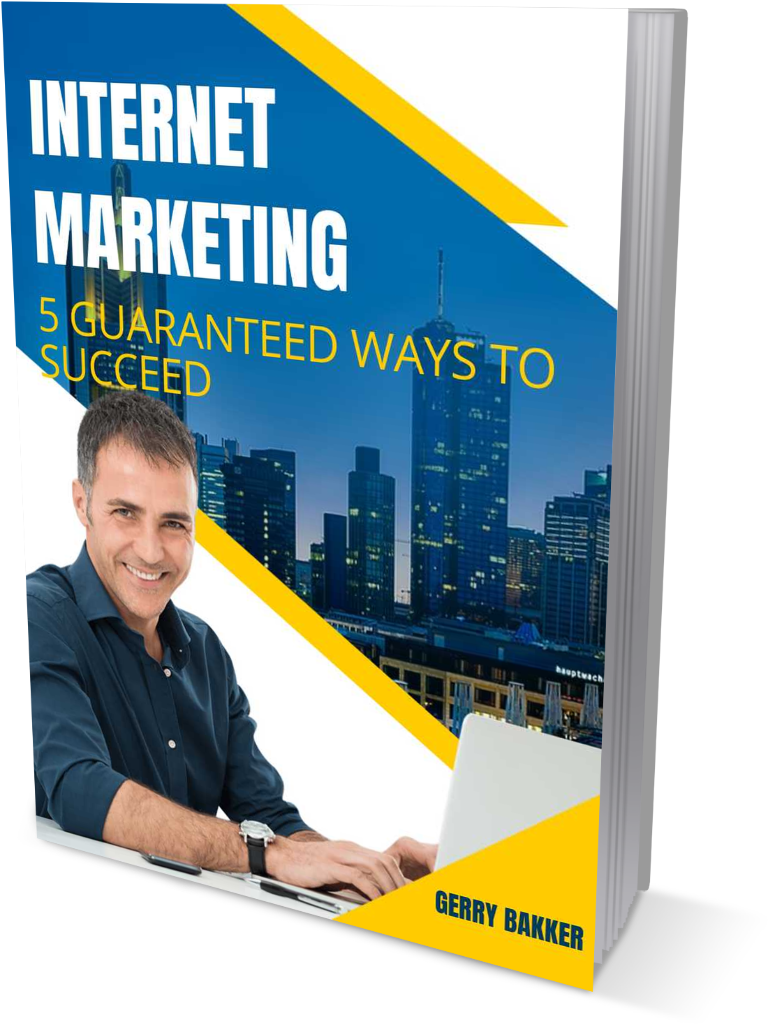 Thanks for Being Part of my "Simple Honest Solutions" community
My belief is that there IS another level of life experience available to us all – one that is more vibrant, connected, fulfilling, and excellence-driven.
That's what I want to help you achieve. For 40 years, since I launched the first Computerland store in my city, I've woken up every morning to contributing and mentoring people on how to improve their lives and reach their dreams while making a positive impact. I hope you feel a sense of that dedication and compassion in my ebook and my blog writing at Gerry-Bakker.com. Please share this with your friends and have them subscribe!
Every day, you can choose to just show up and go through the motions, to live an ordinary life, or you can choose to be extraordinary. I believe that, if you keep opening my emails and learning from our contributions and experience then you can reach and sustain that level of extraordinary life so much easier. So stick with me. Let's build your future, together.
Your mentor,
Gerry Bakker